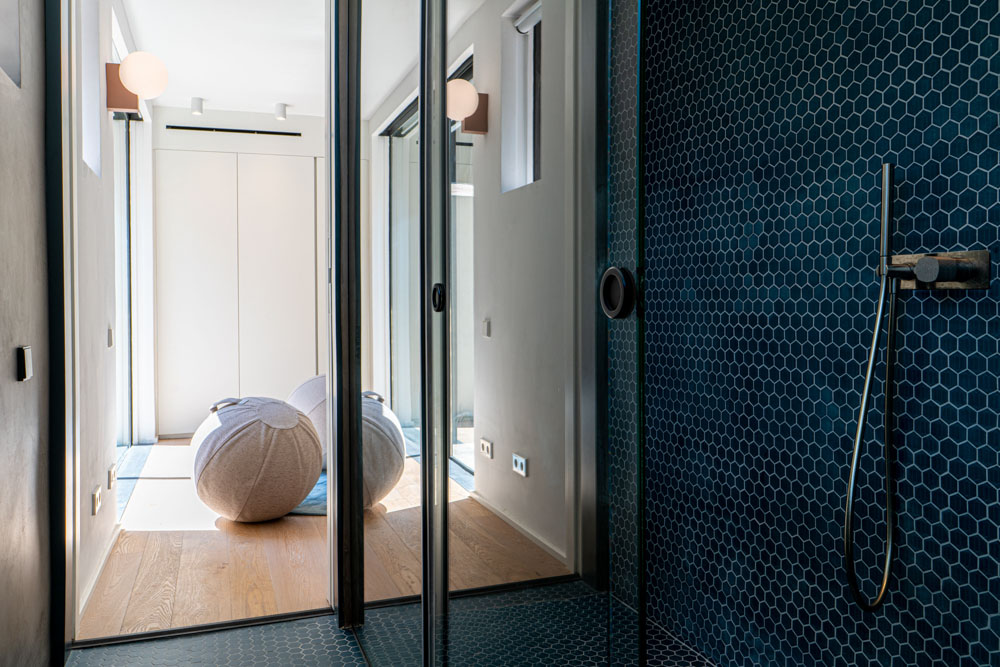 Situation and characteristics of the project
A chalet in Sarrià, right at the foot of Collserola, has been completely renovated by Coblonal Interiorismo.
Large spaces, abundant light and sophisticated finishes throughout. But what is really special about this house is its location. The views of this villa in Sarriá over the city of Barcelona were the basis for the architecture of the original construction and have been the continuous reference for rethinking the distribution of the different spaces, this time, adjusted to the characteristics and ways of living of the family that occupies it.
Our proposal highlights the spectacular and rationalizes the distribution of the different spaces to achieve maximum use of the virtues inherent in housing.
It has 3 bedrooms, three bathrooms and a toilet, kitchen, living room and games room and study.
Light and space
We usually find homes in which it is necessary to take advantage of the available space and light. In this case, the light was a question to qualify, to regulate according to the orientation and use of the different rooms. And the abundant space available has forced us to think very carefully about where to arrange the storage to optimize the use and enjoyment of the different spaces in order to perfectly integrate the furniture in the layout of the space while preserving the spaciousness.
A domotic home
One of the most characteristic aspects of this home is the comprehensive home automation system which, accompanied by multiple controllable and programmable elements, makes living in it truly comfortable and pleasant. Waking up with views of Barcelona at the scheduled time, when the bedroom blinds go up, programmed settings with lights in all rooms and even enjoying a shower with an unusual remote. If home automation is already present in most of our projects and homes in general, in this one we have gone one step further.
A home to enjoy
It is a house designed to be enjoyed, in which each space has been planned in detail with its owners what they would like to see happen in them. Anticipating and designing unbeatable situations for your daily life and for special moments.
Photos by Heidi Cavazos