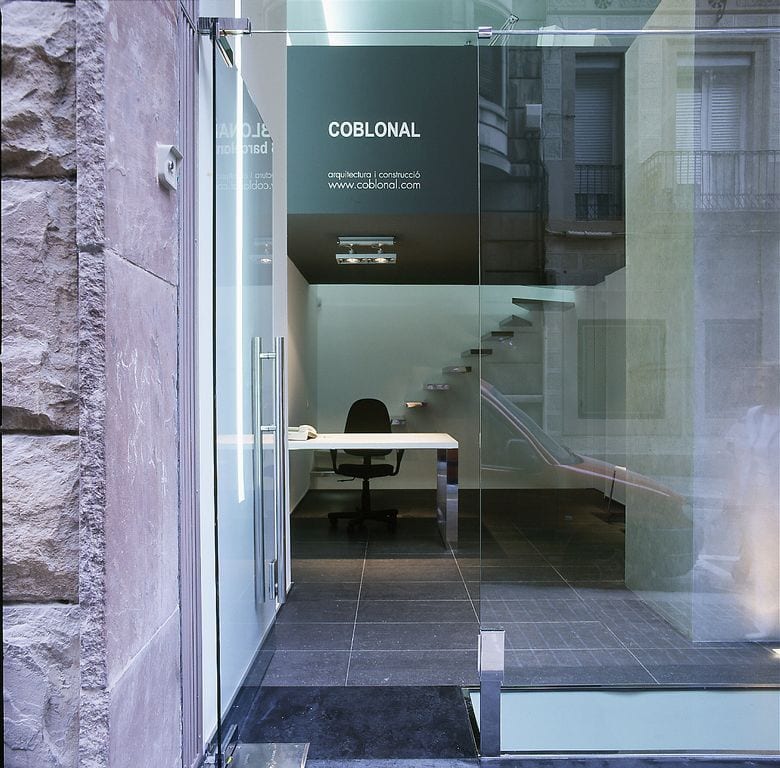 The initial interior design of our offices, offers us an open and modern space both in the elements of minimalist decoration , and in functionality .
Coblonal Interiorismo is a vertical space, located in a low-triplex in the Sant Gervasi neighborhood, where it was decided to distribute the different departments by floors:
On the floor minus one is the technical office, interior design and decoration.
The main floor is used for meeting rooms, administration and reception.
The upper floor corresponds to the budget department, the production and accounting department.
When Coblonal chose this location to install their offices, two surgeries were performed. The first consisted of trimming the mezzanine to obtain a double space and communicate between the upper floor and the ground floor.
The other incision involved making a cut in the floor of the ground floor to get the technical department to have a natural light dump.
On the interior design we highlight the volume created on the main floor, at street level, which is covered with gray stone . It has two functions: first, to filter between the outside and the inside, giving privacy to the meeting room; and in addition, to lodge in its interior a space for very practical storage.
Predominate the straight lines and neutral colors . A style line that was meant to please all the customers who visit our studio. One of the priorities of Coblonal is to adapt to the needs and style of the client. That is why the neutral lines were searched so that anyone can feel comfortable when explaining their briefing.
We highlight aesthetically in this staircase interior design project, both for functionality, to join the three floors of the premises, and aesthetically as the two sections of stairs are stainless steel </strong > with "mirror effect".